Before we get to the homes for Sale in the Beaverton High School Boundaries, I really wanted to give you a little history about Beaverton High School. The school that stands today isn't the original high school which is understandable considering that the original one was built in 1875! It was originally called Beaverton Public School.
Homes for sale in the Beaverton High School Boundaries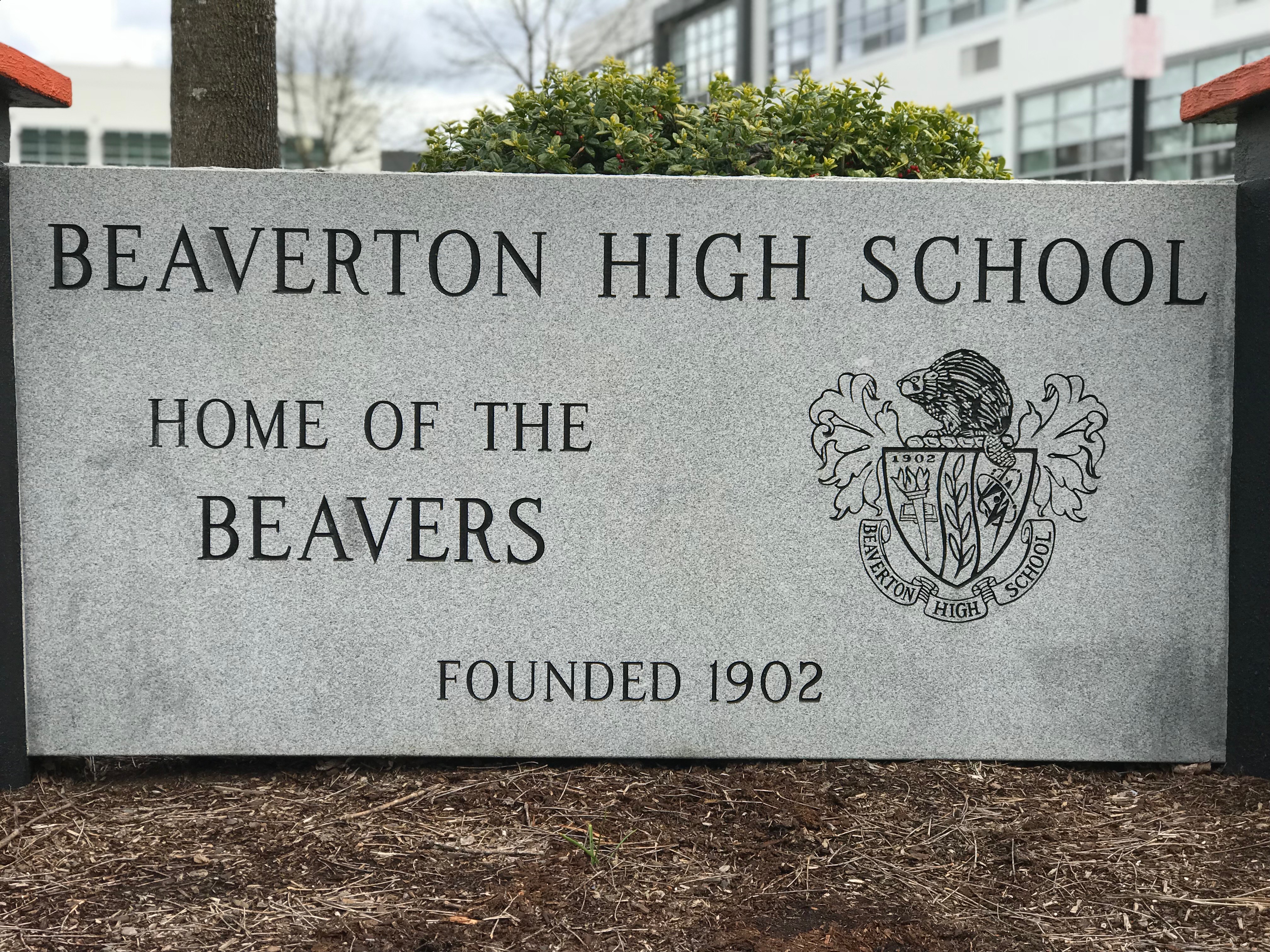 Here are a few facts about Beaverton High School that I just love.
The cost of to build the high school as it stands today was less than the current price of a car at a mere $20,788 in 1916 according to The Beaverton Times.
They actually budgeted to have the school built for $21,000 and it was completed for less. (Unlikely to see that happening in today's government) It is the oldest public high school building in Beaverton.
Beaverton High School Boundaries have gotten smaller over the years, but the student population has grown tremendously. In 1938, Merle Davies School (now known as Beaverton Grade School)was built next to Beaverton High School. The number of students going to Beaverton High School grew so quickly that in 2006 Beaverton Grade School was closed and remodeled until 2010 when it was reopened as additional classrooms for the Beaverton High School.
Beaverton High School now has over 1700 students and has a great sports program.When I was in high school their cross country team was always one to watch out for and they certainly have had a few people make it to the pros in Baseball and Football. In fact a few Beaverton athletes have made it to the Olympics. When I was in the 9th grade in 1984, one athlete mad it to the Olympics for discus and yet another in 2012 for water polo. (It's thrilling to watch local athletes make it big!)
So, if you are looking for homes in the Beaverton High School Boundaries, check out the live list below of homes within the Beaverton High School Boundaries.
Respect Realty LLC (Expect More)
At Respect Realty, LLC our agents believe in 100% dedication to client satisfaction. We specialize in property and land acquisition around the Portland Metro and Vancouver, WA area. We also work with investors and rehabilitation specialists. If you are interested in investment properties or would like more information as to how we work with investors, please send us an email at info@respectrealtynw.com and we will be happy to send you more information. Are you or someone that you know upside down on your mortgage?
Visit www.SavingYouFromForeclosure.com and we will talk to you about your situation and see how we may best be able to help you. We even have investors who may be interested in purchasing the home once we evaluate your unique situation. We delight in working with first time home buyers and sellers to guide them from start to finish. We offer a FREE first time home buyer and Seller's guide which you may request by phone or email. Are you a For Sale By Owner? We offer services for the For Sale By Owner which many have found to be affordable and helpful. That is- if you truly decide you would rather handle the transaction on your own without representation. Are you looking to find a realistic estimate as to the value of your home? Contact us today for a FREE comparable market analysis valued at over $250. Here at Respect Realty, LLC we have an open-door policy and we are always happy to assist you with your real estate questions.
Todd Clark and Seraina Aguayo (Owners of Respect Realty)
Respect Realty LLC (Expect More)
(503)564-3130
info@RespectRealtyNW.com
www.RespectRealtyNW.com
Thinking of buying? Start your home search by clicking here
Thinking of selling? Find how much your home is worth by clicking here
Don't forget to follow us on Social Media to keep up with the latest real estate information
Facebook
Twitter
Instagram
Pinterest
Homes for sale in the Beaverton High School Boundaries